The SPaCE (Seward Park around Canal East) Block Association is the advocate for the neighborhood in matters of:
Liquor licenses
Transportation Issues

Subway
Buses
Intercity Buses
Ferry service

Land Use Issues
William H. Seward Park
Landmarks Issues
Child Safety
Community Emergency Response
East River Waterfront / Resiliency
The Block Association meets quarterly the first Wednesday of September, January, April, and July.
Join our mailing list to receive meeting notifications.
Next Meeting
September 6, 2017
July Meeting Canceled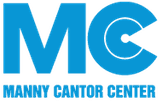 SPaCE meets at the Manny Cantor Center, 197 East Broadway, 6th Floor. We would like to thank the Manny Cantor Center for generously making this room available to us.
Important: Bring ID for admission to the Manny Cantor Center
Future Meetings
December 6, 2017
March 7, 2018
June 6, 2018
INTERSTATE BUSES
Leader of Gun Smuggling Ring Sentenced: Chinatown Buses used to transport weapons.
Remember some time ago, these smugglers were caught. Their deadly load was transported in Interstate buses. One of the leaders of that illegal gun-running operation that used Chinatown buses to transport weapons from southern states has been sentenced to 25 years in prison. Read about it in The Lo-Down.
We now have a page devoted to Interstate Buses. Be sure to read about the status of YEP Bus.
SEWARD PARK WITHOUT BORDERS
It is anticipated that construction in Library Plaza and around the park will begin in the fall of 2018.
Meanwhile, changes are afoot in Straus Square and Canal Street between the Park and the Square. Canal Street will be closed and repaved. Seating will be added. Straus Square will be cleaned up. Missing trees will be planted and tree guards installed around all of the tree pits.