The SPaCE (Seward Park around Canal East) Block Association is the advocate for the neighborhood in matters of:
Liquor licenses
Transportation Issues

Subway
Buses
Intercity Buses
Ferry service

Land Use Issues
William H. Seward Park
Landmarks Issues
Child Safety
Community Emergency Response
East River Waterfront / Resiliency
The Block Association meets quarterly the first Wednesday of September, December, March, and June.
Join our mailing list to receive meeting notifications.
Next Meeting
Due to the Coronavirus shutdown, we have no scheduled meetings. If you have concerns, please contact us.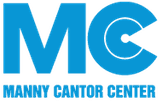 SPaCE meets at the Manny Cantor Center, 197 East Broadway, 6th Floor. We would like to thank the Manny Cantor Center for generously making this room available to us.
Important: Bring Photo ID for admission to the Manny Cantor Center
Future Meetings
TBD
SEWARD PARK WITHOUT BORDERS / STRAUS SQUARE
The Parks Without Borders project has completed with a new plaza in front of Seward Park Library, a new, larger garden, and improvements along Essex Street.
The statue of Togo has been relocated to his very own circle in the new garden. He has also acquired a plaque.