The SPaCE (Seward Park around Canal East) Block Association is the advocate for the neighborhood in matters of:
Liquor licenses
Transportation Issues

Subway
Buses
Intercity Buses
Ferry service

Land Use Issues
William H. Seward Park
Landmarks Issues
Child Safety
Community Emergency Response
East River Waterfront / Resiliency
The Block Association meets the first Wednesday of every month (except August and January) at 6:30 pm.
Join our mailing list to receive meeting notifications.
Next Meeting
June 7, 2017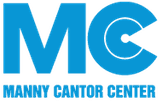 SPaCE meets at the Manny Cantor Center, 197 East Broadway, 6th Floor. We would like to thank the Manny Cantor Center for generously making this room available to us.
Important: Bring ID for admission to the Manny Cantor Center
Future Meetings
July 5, 2017
September 7, 2017
WE DO NOT MEET IN AUGUST
INTERSTATE BUSES
We now have a page devoted to Interstate Buses.
Be sure to read about the status of YEP Bus.
SEWARD PARK WITHOUT BORDERS
The final design will be presented at the May 11 meeting of the Parks Committee. Public input regarding this design is encouraged. The Parks Committee meets at the BRC Senior Services Center, 30 Delancey Street, between Christie and Forsyth Streets. The meeting will begin at 6:30 pm.